The Website of Author, Amy McAuley
amymcauley.com
"Never becoming too far-fetched, McAuley's debut braids the three ribbons of fantasy, mystery and romance into an enjoyable plait that is as smart as it is entertaining."
Kirkus Reviews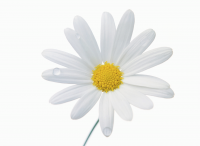 Finalist: Geoffrey Bilson Award for Historical Fiction
Gold Medal Winner: Moonbeam Children's Book Award (Young Adult Historical)

I push myself up on my hands and drop through the hole in the plane's fuselage. I fall through empty space. Alice through the rabbit hole. Feet together, soaring through the silent night without another word to anyone. But then, after a few seconds of free fall, the static line yanks my parachute open. Most girls my age are fresh out of school, working in typing pools and factories. And here I am, seconds from touching down in enemy territory.
There are no brakes to pull. No going back . . .
"…there is something on almost every page to make readers catch their breaths." Booklist
"…a memorable, vicarious experience… will appeal to WWII and spy fiction buffs alike." VOYA
Walker Children's/Bloomsbury     June, 2012
NEW! Preorder the ebook, coming July 7, 2015